For Medical Facilities, MD Offices and/or for Distributor pricing, call 800-328-1095 or email sales@birdcronin.com.
Drainage Bulb Holder Kit: $31.99 – FREE SHIPPING in USA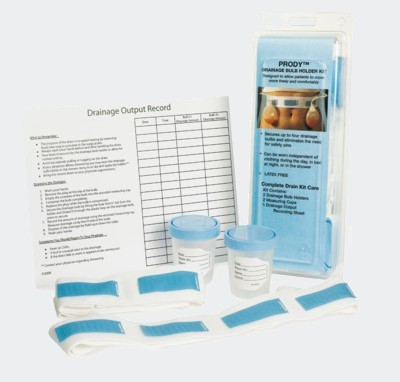 Kit includes two measuring cups, a drainage record sheet with directions; and two drain belts – one for showering, if allowed by physician.
Shipping generally takes 2-4 business days in most of the US. For East & West Coast orders please allow 5-7 business days.
To order in Canada, contact Landmark Medical at 1-800-563-2626 or email at cservice@lmedsys.com.
If you want expedited shipping, please email sales@birdcronin.com to get a price quote.
You will be billed separately for those charges.
Drain Care Medical Products are Non-Returnable.
No International Shipping Available.