Heart and Core Post-Surgical Bra with Prody™ Drain Fasteners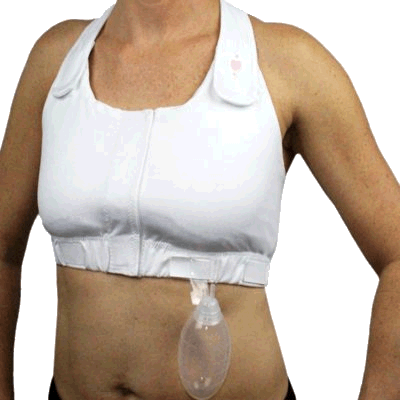 The Larissa Post-Surgical Bra
Post-surgical bra designed for ultimate comfort during the first stages of recovery with front opening, front-attaching straps, and tabs for drain management. Ideal for use after breast surgery, heart/cardiac surgery, lung surgery and other upper body surgeries/procedures limiting mobility. The Larissa BraTM does not come with the drainage bulbs; these can be attached for patients who have drains and removed as necessary following each stage of recovery, making this the perfect bra throughout the journey of recovery. Also an ideal bra for patients not using drains as the tabs lay flat on the wide band.
Features the ProdyTM Drainage Bulb Holder to eliminate pins. (U.S. Patent #6,610,032)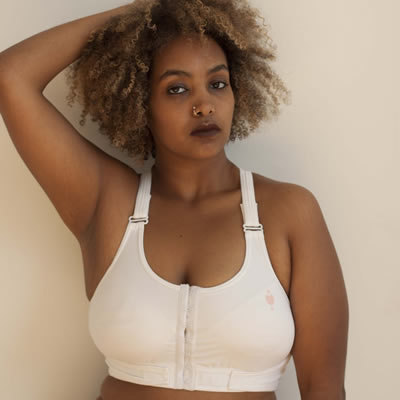 Bonita Post-Surgical Bra
A post-operative bra designed for the most comfort during recovery from breast, heart or lung surgery, as well as shoulder surgery and other upper body procedures that limit mobility. Adjustable straps and base provide maximum support and drain management during your healing process, and extremely soft, quick-drying fabric feels good on your skin. Underwire-free molded cups encapsulate for help in healing and create shape.
Features the ProdyTM Drainage Bulb Holder to eliminate pins. (U.S. Patent #6,610,032)